The perfect soundtrack to reading Attitude magazine with one hand.
42. Heartbeat – Enrique Iglesias ft. Nicole Scherzinger

Piano-led Metro-produced ballad with a tempo - classic Enrique formula then. Nicole gives a dignified performance as someone who can sing, but Iglesias isn't too overshadowed as he's clever enough to start stripping in the video.
43. Star – Alexia
Despite going for more MOR fodder, Alexia's back on emphatic form. Just a shame her reunion with remix team Almighty was limper than Jay-Z watching Beyonce squeeze into her leotard.
44. Pandora's Box - Stacey Q
Distilled electropop.
45. The Rain - Peter Luts
This would have been a perfect 90s Kelly Llorenna solo smash. This summer I heard it every day in Germany, Netherlands and Belgium, but strangely not France.
46. Here I Am - Jenny Berggren
Effortlessly upstaging her fugly brother and co with her best Siouxsie Sioux tribute in the low-budget video. The sounds a dreamy and melt into the ears.
47. Samantha - Hole

Courtney's grimmacing (does she have a choice?) caution at the expense of some hooker who 'wraps her legs around this world' before going all commercial on us by chanting 'people like you fuck people like in order to avoid suffering' as she heats it up to a rousing and unmistakable finale. Think Stevie Nicks meets the Pixies.
48. Defender - Gabriella Cilmi

Glossy 90s adult-contemporary style ballad that Sophie B. Hawkins would have done well with. It's a shame Cilmi got no mileage from an album full of better songs such as Love Me Cos You Want To, What If You Knew and Robots. Defender is tender and stunning.
49. Forever & A Day - Kelly Rowland
Kelly thinks it's 2003, which confirms my belief that she should have gone straight to dance from the start and never wasted any time singing lazy MOR TLC rip-offs. Blame Mathew Knowles. For everything really.
50. Loca – Shakira
Vibrant and bat-shit crazy. The latin Cher does it yet again.
51. Higher – The Saturdays
Routine dance flavours from the drab five, but exuding more catchiness than the blandness of their New Look shop assistant on staff night out image.
52. Gotta Go - Jenny Berggren
Proving Ace of Base were as much about the style of Jenny and Linn's nose-bleed vocals as they depended on the deadpan keyboard-pop reggae of the song's writing and production. Ironically, and most satisfying it must be said, it's Jenny who has maintained her legacy than Ace of Base as they appear nowadays do themselves.
53. Woohoo - Christina ft. Nicki Minaj

54. All The Lovers – Kylie Minogue

Australia's oldest pop star stopped singing like a child prostitute for 4:12 glorious minutes that left me gaping for more as if I'd been to one of her famous African outback gangbangs she's clearing singing about. Just about every blog going copied my group sex joke about the video as well - now I know how Dannii feels never getting the proper recognition.
55. Insatiable - Nadine Coyle

Rousing Tina Turner pastiche, overblown and jampacked with everything but a natural melody. I actually love it, but it admittedly takes some effort.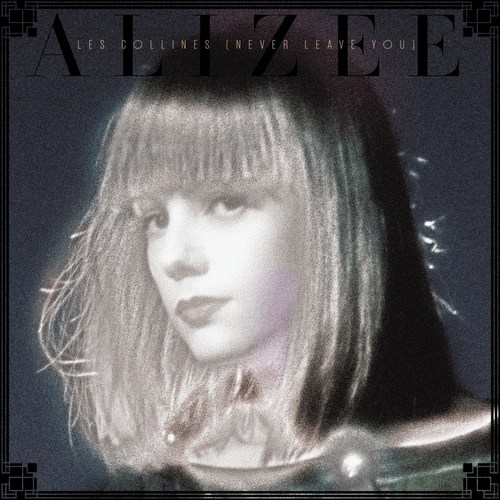 56. Les Collines (Never Leave You) - Alizée
Superior soundtrack fluff. Too pretentious and brilliant for her own good.
57. On A Mission - Gabriella Cilmi

A bona fide hit for the Aussie songstress, a chorus like gunfire and glitzy Pointer Sisters style jitteriness.
58. Make My Heart - Toni Braxton

Toni's on the prowl for cock in the club.
59. DJ - Usher

Dip me in baby oil and do what you have to do, Usher.
60. Firework - Katy Perry

I first heard Firework on X-Factor and loved it - everyone else heard an elephant being hacked away by axes, but I thought she huffed-and-puffed it like a pro.