With a motionless voice that demands female-jealousy, gay-loyalty and a reminder for her P.A to buy more KY,
Sheena Easton
delivered an album funky in its sexiness and sexy in its funkiness. Structured to evoke an everlasting night, Sheena bleeds in dancefloor agony, and whether its latent self-indulgence commited the project to refuse commercial triumph is anyone's guess, it's a compulsive experience absorbing the sounds of sharp production disintegrating into the singer's seemless glide between grunting and squeeling.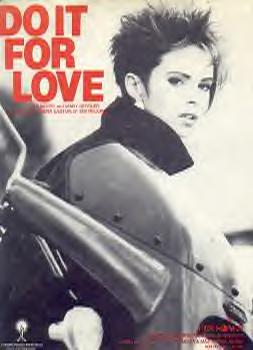 By the mid 80s, the formerly dowdy former reality TV contest girl snorted her act out with sexed up jams such as
Sugar Walls
and
Strut
, and was set to fully blur the distinction between tragic and less tragic by copying Madonna with her Nile Rodgers-produced
Do You
album in 1985. With Madonna becoming the new Queen of pop, Sheena proudly admits it by begging Rodgers to pimp her out. Despite lacking any songs as perky and identifiable as the knowingly over-sold
Material Girl
or even the ditzy sparkle of
Over And Over
, Sheena's sheer force of put-upon and glad-to-put-out personality will either kill or maintain any notion that she was ever an 80s contender.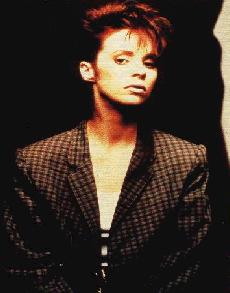 Without containing anything she wrote herself (not usually a
Diva Incarnate
criticism by any means), the singer is the blushing bride of her sizzlingly akward union with the tight disco fuck-me-funk arrangements - as a Glaswegian, I have been raped countless times with more intimacy. Even if the songs themselves do not exactly succumb to the concept, they '
take advantage
' (as she famously blurted out on
Sugar Walls
) of what is on offer, all tinted with Rodger's squelching, ribbed and exuberant oil-based textures.
Do You benefits from stylistic consistency: never not vitalized with speedy tempos, her dedicated romanticism is earnest, extreme and reliably unhinged - to trust her pretentious vocal grit is too much fun to relent, and her sex-lust baloney is in its vintage peak with generously indiscreet bad taste. Sheena never achieves a truly signiture flow as it is a chaffing toss-off between being her own solo record and a Chic comeback hurrah, but because there are so many bright (though never blinding) spots it matters like ex-bandmates do to Beyonce.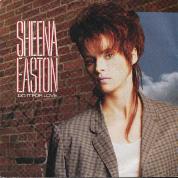 On the album's biggest hardon, she puts herself on the line on the shoulder-pad funk of US #29 smash
Do It For Love
, a slinky disco slither licked by Rodgers' glossy production: a rueful celebration of anywhere-goes penetration. She opens up her door '
a little wider
', which eventually lets in the tinkling guitar riff from
Thinking of You
by Sister Sledge. Her forthcoming vocal discharge is aided by intoxicating oriental guitar fiddling and shades of Madonna's
La Isla Bontia
before that song even happened. Not quite packing all the porno juice of her galvanically pelvic Prince hits, it's nevertheless good enough to give you stiff nips in the meantime. It also reminds me of the swaying sounds on Depeche Mode's
Everything Counts
.
Sheena continues her stab to commercialism on the anti bull-shit disco oomph of
Don't Break My Heart,
with vocals relieving us of the responsibility; contains a vague instruction to '
hit me with your love thing
'. This is accessibly incarnated, Sheena's flurried yet fresh vocals show commitment and all that's missing is a sing-along chorus to flush it down.
She gets the horn on the ghostly love song and final single,
Magic of Love
. The musky bedroom aura is matched with her dusky pearl-clutching vocal intensity. Written by Nile himself, so basically this is all-front Sheena fronting Chic, yet the lewd velvet grain to her voice evens the score somewhat. Reminds me of the solicitousness
Now That You're Gone
on the Diana album.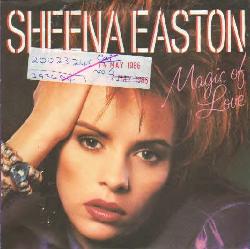 The chugging guitar melodrama of
Don't Turn Your Back
is a slightly off aim facial of gushing love angst. '
You've been used, I've been better
' is her adamant vocal.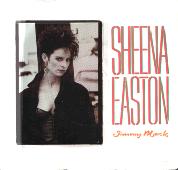 2nd single
Jimmy Mack
(US #65) is a sincere love pain retro pop number that brightens the room with its fabrication around a bunch of 60s girl-group trademarks - well okay, it is a cover of the Martha & The Vandella's track.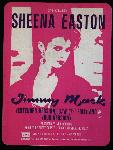 The production is sensational on
Can't Wait Till Tomorrow,
a tight Prince-esque fusion of scattering beats, percolating basslines and an appealing throaty vocal groan.
Young Lions
is a half cock-hungry midnight bedroom ballad, half half-hearted cock-hungry pseudo grunger. Sheena ought to have let rip a bit more - she had nothing to lose except her Adam's apple.
Kisses
is littered with tempting sighs, and is another example of Sheena's distinct throbbing vocal style, with glamorous desperation and gaping availability.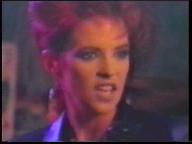 On
Money Back Guarantee,
the blow-up doll chanted opening promises a lot, but it falls short of breath. With glistening synths disintigrating like rain, Rodgers' can only rodger these second-rate songs so far.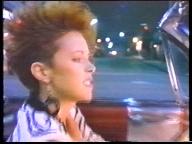 On a better note,
When Lightning Strikes Twice
has yet more severe crooning from Sheena, which just about hits the colon for me.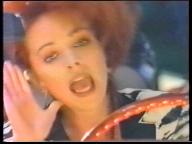 Cheek-blushing diva? Present. The softness of her orifices? Unquestionable. Chart success? Hell no. Miss Easton's strike rate is all over the joint, and that's exactly how she likes it if we take these cock-bothering dancefloor jams at face and crotch values. Both her glory and her failing is that after
Sugar Walls
and
Strut
, she plays coy when the game is already up. Easton is clearly a over-rouged romantic egotist who can't resist turning ordinary human encounters into hyperventalating bourgeois sex dramas. Unequivocally visceral, these songs suggest Sheena'd rather be putting her clothes back on and catching the '
morning train
' back home than putting out.
Do It For Love
may well be the album's hands-down on-all-fours keeper, but that's not to say tracks like the steamy
Magic of Love
and heart-racing
Lightning Strikes Twice
won't have you bent over the table asking for more. An importantly minor and minorly important 80s dance-pop record: track for track, a classic in casual quite good-ness. The whole album might be a put-on, but Sheena defiantly drips with feminine treacle that's as cool as it is robotic. The ultimate near miss album, less songful than it should be (nothing as nasty as her pugnacious turn-on turn on
U Got The Look
), but oh so elegantly fused together by scintilating textures and Sheena's autditioning vocals doing all they can to nail it.