Sex tape superstar and Belgian dance pro
Alana Dante
's debut
Breaking Out
was no breakthrough, with its niche appeal and on thesurface emotional efficiency satisfying fans of the helium-euphuria of bubblegum dance, and those curious of whom are willing to experience nothing groundbreaking may well be impressed by the continuous momentum of melody, rampant eurobeats and reggae-lite dance incisions alike. Not as shocking as her sex tape shocker, but I guess she had to start somewhere.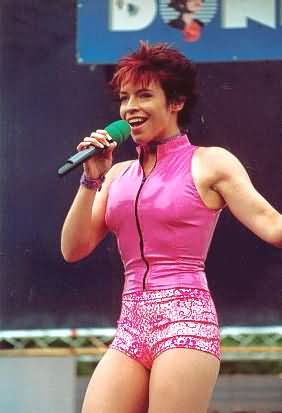 Impanting emotions as big and fake as her tits: fixated on galloping dance beats, high-adrenaline and life-affirming simplicity,
I'm Breaking Out
unleashes a compellingly faceless charge of ecstatic eurodance cliches that do exactly what you want them to. Alana sings well, the euphoria is contrived as hell, and yet it's catchy as hell. By your second listen, there's no going back. Threatening a ballad,
Back Where We Belong
's slushy synths are comforatable territory for Dante to start spilling her heart out alongside chirpy faux-reggae arrangements Ace of Base might have used for more than a few of their demos. A woman after my own heart, we already know she's not camera shy, but
Attention To Me
's simple request exchanges mildy reggae midtempo dance fusions for your trouble. Dangerously close to sounding like a kids morning TV theme song, in the context here I'm willing to put up with it - but this is strictly turn-the-volume-down-if-someone-you-know-happens-to-be-near. Listen loudly, but with the windows clammed shut.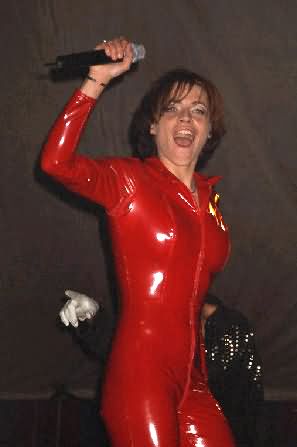 Feeling versatile (don't we all from time to time),
The Promise
gives in to domestic emotions and offers us a conventional ballad. There's a narrative about something serious, and "
don't go promising cadillacs, she wants her daddy back
" is the grimacing reality. Scaring the shit out of Celine Dion,
Think Twice
sounds like an oddly out of breath Ace of Base recording. We've had two ballads, but
now
"this is getting serious". Frankly I'm not into it, and Dante obviously had her sights set on the few Eastern European territories Dion didn't conquer with this mid-90s classic. Sounding like early Inna on the "
I'm alive
" chorus,
They Say It's Gonna Rain
temps me to look into whether Inna has actually sampled this. I love dance songs about rain - Alexia and Peter Luts spring to mind. It actually does have more in common with Alexia along the lines of
Number One
and
Me & U
, which can only be an amazing thing.
Usually I love them, but
The Mirror
is a cheesey speed-ballad Whigfield must have rejected, which of course makes it naggingly appealing. One of the album's more contrived choruses, which is saying something, melancholic bubblegum has always been a weakness of mine. If you like this, seek out Lynn's
On The Run
(my review of Lynn's bubblegum-pop classic Are You Online album can be found
here
). Going deeper,
Groove Me
takes a minimalist approach to its melody, giving emphasis to the ribbed bass sounds, this could have its own line dance routine and Tina Arena could record a more sophisticated version if she was up for the challenge.
One Heart
is an orcestrated ballad on a bigger scale than her other slow ones. Furlon and undoubtedly put-on, Dante can sing as well as most of them so it's hard to cancel this one out completely.
Feeling OK Tonight
is more familiar techno sensations.
What I Do For Love
keeps her confessions private, and is more familiar reggae-lite sensations.
How Can I Win Your Love
is a late entry for album highlight: slinky and hyperventelating over something worth dancing to, Dante is back to kids TV but the chorus is embarassingly beautiful. Her final adlibs are divine, a plaintive finale.
If it sounds dated, it's worth remembering this was released in 1997. Singing may not be her only talent, but the album's simplistic, consistent and robust production flourishes that aid the intensely assured emotional directness of the songs themselves, are the stuff bubblegum-dance (wet) dreams are made of.