Another blog that thinks it has a clue about sarcasm, another blonde Swedish girl who thinks she has a '
crew
' and that the solution for anything is to '
get her boys
'. So with absolutely nothing in common with Robyn then, it is a clean slate to review the adorable
Manifest
album by
Linda Sundblad
. She's the Louise Nurding with a nasty side. And this blog doesn't know any better to say 'no' to her mechanical glamour and appealing verbal sting.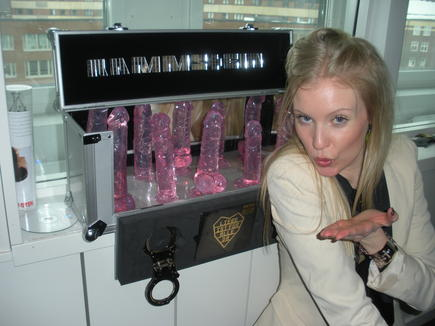 Creamy opener
Choice
is an odd cork to pop for the launch of the album - you might need a cleansing wipe as it's more of a dribble than an explosion. It shows confidence, for Sundblad's honey-like slither is sultry and assured, and if anything suggests the shame of
Oh Father
has been completely wiped out of her. Smokey synths like the first 2 seconds of Depeche Mode's
Policy of Truth
swirl coldly, but the track stays in the bedroom. Husky sexy cool.
The tougher
Making Out
is a bigger slice of pop steak to chew. A total re-write of Kelly Clarkson's
I Do Not Hook Up
(more like
I'm Too Fat To Un-Zip My 501s
), but with a saltier juice and no sanitary towel drama overkill. Sunblad is
the
pop star of 2010 and '
fabulous and rich together / we could not look any better
' keeps her end of the bargain, even if I can't quite imagine this one dating anyone who wasn't some kind of an unknowingly bissexual cage fighter as opposed to Scandinavia's answer to Justin Timberlake.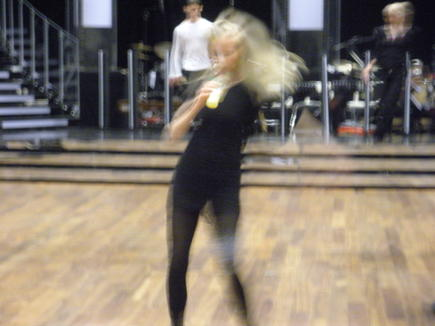 The pseudo-Soft Cell grinder
Let's Dance
has a thumping chorus. Competing with a tense sense of euphoric debris, it jumps out and slaps you like a bitch who is too out of it to put up a fight.
The thirst-quenching mid-tempo burst of
It's Alright
is pure
Cherish
era Madonna. The very essense of air-kiss pop and side-glair electro. The sound of stardom or else care less responsibilities.
Contemplative
Perfect Nobody
is more pensive. An out of tune piano conveys the perfect cutesy-but-damaged setting for the intimacy of that lush and velvety voice. I could do without the snaps, but will give her props. She is determined to make everything funky, and the chorus narrowly avoids sounding strained but genuinely evokes a lovely-abeit-actressy emotion as opposed to enacting one. I hate to put it out there, but it's kind of perfect.
The Louise-meets-Margaret-Berger explosion of
2 All My Girls
is an instant winner. The inexhaustibly blasting chorus might be spiked with with too many e's, but I think she's got the judgement spot on.
Italo-piano keys are splashed everywhere on
Serotonin
, a K-Klass worthy stream of concious without the repercussions of sounding anonymous. The pale beauty is a natural disco dolly. Both the gripping chorus and touching flourishes that follow it fly high. Add on her regular smarty-pants lyrical taunts and it gets more thrilling with every spin.
Album highlight
Suicide Girl
sprinkles a little crazy over her cornflakes, proving she's a first rate pedigree of show-tune pop. The beats have power and so do her lyrics: '
took too many pills and dialled 911 and now I'm playing cute in an ambulence
'. I would like to see Gaga come up with fakery as sweet as this. Her quirkiness never dillutes or sounds flakey - calling an ambulence just for an audience flaunts her enduring artistic originality and importance for sure. Judge for yourself.
The stodgy peak
Pick Up The Peices
is her new flutterrier
Lose You
. A clenched fist bruised-and-used chorus sounds like it has been with you forever: the could-be-huge Swede makes sounding sad impossibly pretty and reassuring. She hits a home run with the crashing chorus, driving in the same lane as Dragonette's
Easy
. Her gloriously understated presence is showcased without even pretending to be cheap - who else is managing that in 2010?
With keyboard sounds remeniscent of M People's
Don't Look Any Further
,
Damage
has a strong case for commercial compensation. Surely she doesn't rhyme '
damage
' with '
cabbage
' though...
Her sulky Kleerup collab
History
is more of a bonus track and is solid enough to deserve a place. A neon river of ennui, Sundblad stays afloat to whimper like a trouper and still manages to sound wise and beyond emotion.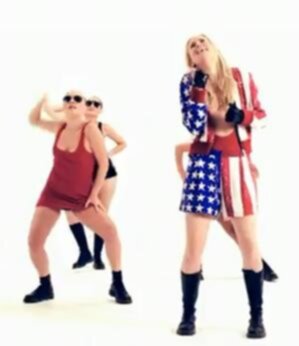 Less robotically disabled,
Feels So Good
intitially sounds like it's going to be a ballad version of
My Humps
, but instead has a dreaminess in common with the singer's own
Keeper
. Not to sound all Kara Diogardo, but Linda Sundblad's artistry is never pestering but remains full-on from start to finish as her sign out states: '
I just wanna know where this fucking show is
'.
Her stiffest album yet, Manifest is an enormous accomplishment, much stronger product than the debut and doesn't rely on a clutch of standouts to stay upright - the consistensy is on target for pop album of the year contender. I won't hear any accusations Sundblad is the ersatz Robyn, it's clearly the other way around. Previously too cold to be cool, the ex-Lambretta starlet now radiates pop princess ebullience: with superstar style-swallowing, she robs from the 80s, rips off the 90s, kidnaps the future and constructs the ultimate Eurodisco of March 2010 whatever else Gabriella Cilmi's defenders might have to say about it.