81.

California Gurls

- Katy Perry ft. Snoop Dog
If it wasn't for the skanktastic delivery of "sex-sssse! On
the beech" this wouldn't be on this list. Her voice
sounds
like the taste of a lesbian's arm-pit. Plus she picked the fugliest rapper of them all to get her played on urban radio - what a spontaneous, organic way of making music, gurl.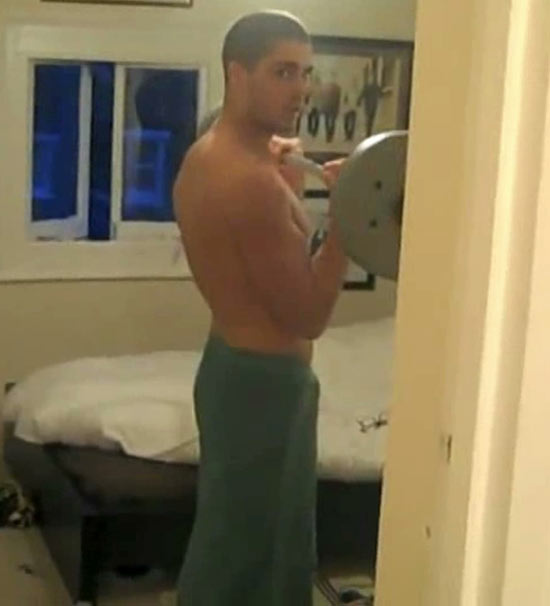 82. The wanted
Who cares what
this
actually sounds like? Just pick your favourite, grab some toilet paper (plus KY if you're American or just Jewish), and decide whether the others are decent enought to 'make up the numbers', or if those accumulating Tesco bags (from all the Nadine albums you bought this year of course) would finally come in handy (just think about it for a second).
83. Telephone - Lady Gaga ft. Beyonce
With legs that make a T-Rex look anorexic, Beyonce realy did try to up her game for the full-throttle video and even held on to her look for her own next single, which not surprisingly flopped harder than her FUP when Jay-Z decides its her turn on top.
84.

Ambitions

- Joe
Poor gay Joe. I'm not really into 5ft 2 inch bottoms, but he did deliver an ultra fierce mum-friendly pop jam. You go, gurl! Even for a gay guy, he must be really bummed.
85.

Never Marry An Icon

- Pete Burns
Not a patch on previous triumphs such as the vitriolic avalanche of rave sounds that was
Nukleopatra
(the original
Bad Romance
if you ask me), but it sure was good to hear this always-together 80s misfit (enough about his new cheekbones) superstar slur his words on daytime TV. Even his botox sounds autotuned.
86.

Broken Heels

– Burkey
And ironically not quite putting her, er, stamp on a formulaic RedOne stomper. Strangely, the video concept seemed to mirror the content of a few of my favourite fantasies, but with women in them.
87.

Amazing

- Inna
Modest hard-boiled Eastern European dance diva's really know how to ingratiate themselves to Middle-England.
88.

Baby It's Christmas

– Bananarama
Stodgy Hi-NRG whatever the subject matter. If only the lyrics were as dowdy as their vocals then we might have had an unforgettable camp classic.
89.

Hole In My Heart

- Alphabeat
90s dance piano keys, but sadly not a Cyndi Lauper cover.
90.

Right Thru Me

- Nicki Minaj
Not quite '
minajing
' to live up to the hype, her persona is two-dimensional, but we need her. Want a bet she's holding out to call her 3rd album
Minaj-a-trois
? She's crazy, you know.
91.

Love Is All

- Infernal
Why did these guys vanish? Paw is too hot for obscurity. They need to leak a sex tape. A car-wash of trance sounds, exposing a new melancholy in Lina's vocals. It should be higher, but I would need to re-arrange my whole entire list to accomodate it - I'm sure Paw is just as difficult to accomodate, but in a more fun sense of difficulty.
92.

All For You

- Ace of Base
Really proving the critics wrong with their worst album ever and lowest sales ever. Twats. However, I can't deny how spectacularly average this sounds. $uce$!
93.

Everything To Me

- Monica
Mildly tedious MOR shoulder-padded Rn'B that fit in perfectly with both Whitney's and Toni's recent past-their-prime offerings. Just a twitch away from singing "don't want diamond rings", but that voice is stealthier than ever. Furlon album track
Stay Or Go
would have been in my top 20, no doubt!
94.

Gotta Be Somebody

- Shayne Ward
I don't think a cover of a 2 year old UK top 20 song was his original goal. Hurry up and sign a contract with Triga film productions already.
95.

I Wish

- Mini viva
Lacking the sugar-fix of
Candy
,
Tokyo
was the surprise hit of last year and co-written by cooler-than-thou Annie, and this dreamy slice of pop might technically have been from 2009 but I'm ramming back in.
96. The wanted
They might have had a song or two out. I just
wanted
to put a picture of them up. What I will say it, the pic above was taken from a spread in Gay Times magazine, and I made an old man look at me in disgust when I told a friend quite simply without thinking that '
I'd fuck all them at once
'. Whoopsie.
97. Mary J –

I Am

...
...Over? Check out Christina Aguilera's song of the same name instead.
98.

Radio

- Alesha
Flopping as hard as her useless dance comments, this ain't no Cahill remix of
Breathe Slow
, but still has some left-over fizz.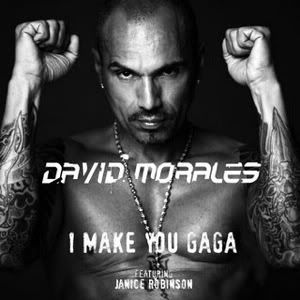 99.

I Make You Gaga

- Morales ft. Janice Robinson
So this is trash, utter garbade, gimmicky and deliberately wanking off Gaga's dick - however, Janice is a living legend and not about to turn down establishing a working relationship with a 90s dance producer who might just give her a nice club hit one day if Deborah Cox stops answering the phone.
100.

Promise This

- Cheryl Cole
So good I almost forget she's a 'former' racist. And she can't be racist, she's singing in French really badly.