Above

: On an album that never quite shoots its load, X-Factor winner

Alexandra Burke

's air-tight songs are sturdy carbon-copied disposable cutlery of other people's tracks.
With all the bad ass attitude of Olivia Newton-John stepping onto the field in her leathers,
Bad Boys
is a cheery update of Gloria Estefan's similarly titled
Bad Boy
. Obviously Alex wants a whole football team and one BBD just ain't enough, with Flo Rida dipping it in 3/4s of the way through for an unforgettable routine rap. If Rachel Stevens' electro-dump
I Said Never Again
was as good as Britney's electro-sizzler
Womanizer
it would have sounded like this.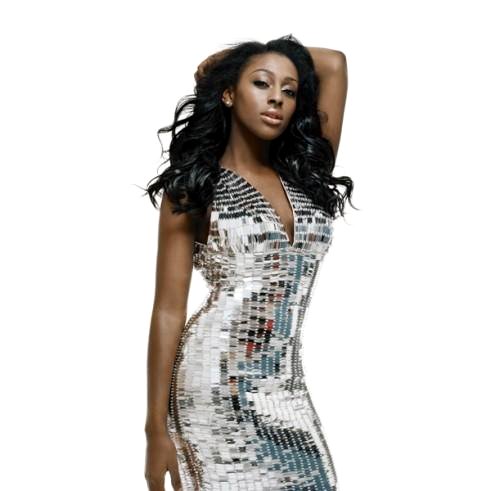 Good Night Good Morning
stems from the same melody-stalk as J-Lo's skimming
We're Walking On Sunshine
, with sinking in vocals pronouncing. every. word. like. this.
The Silence
slices her thick-crust vocal-thrust into Jocelyn Brown mode. A strange mixture of Dina Carrol, The Beloved and E'Voke. The verses are tinged with the melody for those of
I Believe I Can Fly
.
The appealing
All Night
's squirming bassline props up a Michelle
We Break The Dawn
style rainbow-sprouting chorus.
Bury Me
is the cover-all-bases Winehouse/Duffy/Mutya/Adele/Solange track and despite the cynisicm is one of the better examples of such divas deliberately choosing their market. In a heap of piled-on pile-bursting club bangers, the tip-toeing 60s piano trail is a refreshing deviation.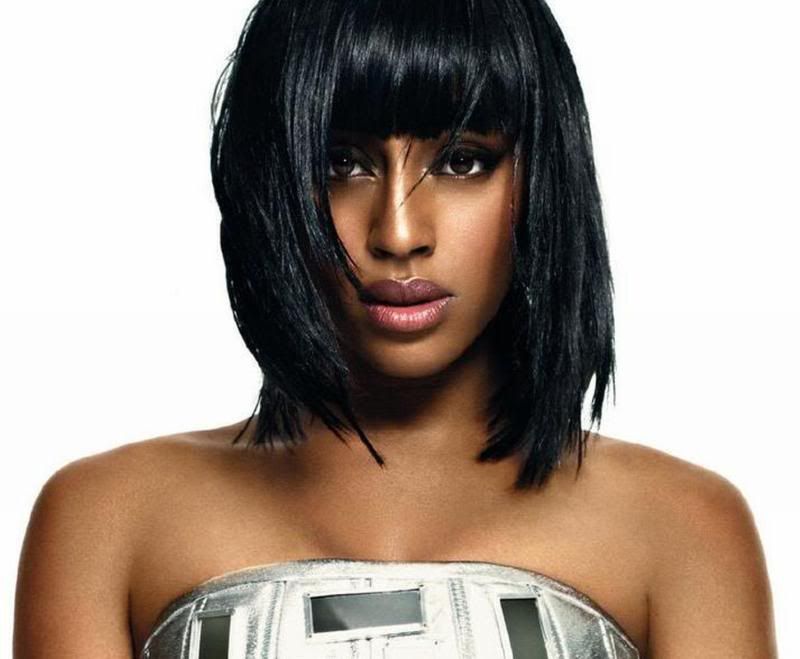 The album's strident peak is expectedly fired from the starting blocks of choosey knob-twidlers RedOne, with tumbling percusion and Alex's husky tones are far more agile than the ubiquitous Lady Gaga, but the track does not have its own spine to warrant full-on fawning. Oh, and it's called
Broken Heels
.
Below

: could she have anymore bronzer on those bangers?

The IQ-blaster
D
umb
is a steam-blowing banger with signposted Rihanna ambitions more obvious than Cheryl in a restroom wearing boxing gloves shouting '
bring that black bitch over now!
' like it were 2002-2009 again.
Below

: fierce

Alex

pokes fun at

Cheryl

's '

KKK Prom 1999

' dress.

The title track
Overcome
is evidence that formulaic club stompers are actually her niche: on cue, pre-programmed 'emotive' arrangements that could be any song by anyone else, moaning '
nothing's gonna stop me now / I've been hurt so many times before
' at least proves amongst the rubble, here is originality. One would have to be really brainwashed by her F-I-E-R-C-E level of fierceness to actually put this on and pretend you are feeling anything other than faux-humble narcisism double penetrated by ripped-off peices of polystyrene.
Trembling synths sift strings and
Bleeding Love
style earthquaking drums on
Gotta Go
(and steal a melody). You can giftwrap presents as lavishly as you like, but if you have got a crap melody then it starts to feel more like a sales pitch.
Could It Be Magic
style piano keys stutter on the intro to
You Broke My Heart
, another arm-swinging
Mercy
style sass that shall soundtrack bored till assistants all over the UK.
Below

: with just one BBD finished, poor Alex asks what she's let herself in for.

The elevatoring electronic stimulation of
Nothing But The Girl
has a decent enough swagger, provoking more '
mmmm, girl
' fingerwaving filler, but Alexandra is really pulling this one trick off despite the repetition discounting from the chance of listening to this album in one sitting.
Her second fingering at a ballad is even worse, we all know the difficulties she has had with her jealous has-been mother, but the narrative is crass and far too autobiographical - if you're going to tell magazines about your problems, explicitly referencing these people in songs becomes a tad obnoxious.
Below

: as her album attests, ubder-fierce

Alex

is not one to repeat herself over and over and over again.

It's Over
is a stir-fried electro
Bleeding Love
- Alex's tampon vocals absorb all the melody from Leona but dries it up into a club jam more spreadable than Dannii in a sling at the X-Factor wrap party. As an 8 stone black woman she sounds like a 16 stone black woman - feirce, bitches, she's fierce! Do you understand Alexandra is fierce? It's not like she has went out of her way to make this point clear - spontaneous this is not, but deliver a functioning set of club slices she does well enough to convince. An adequate debut has been served even if we are being force-fed second-helpings.