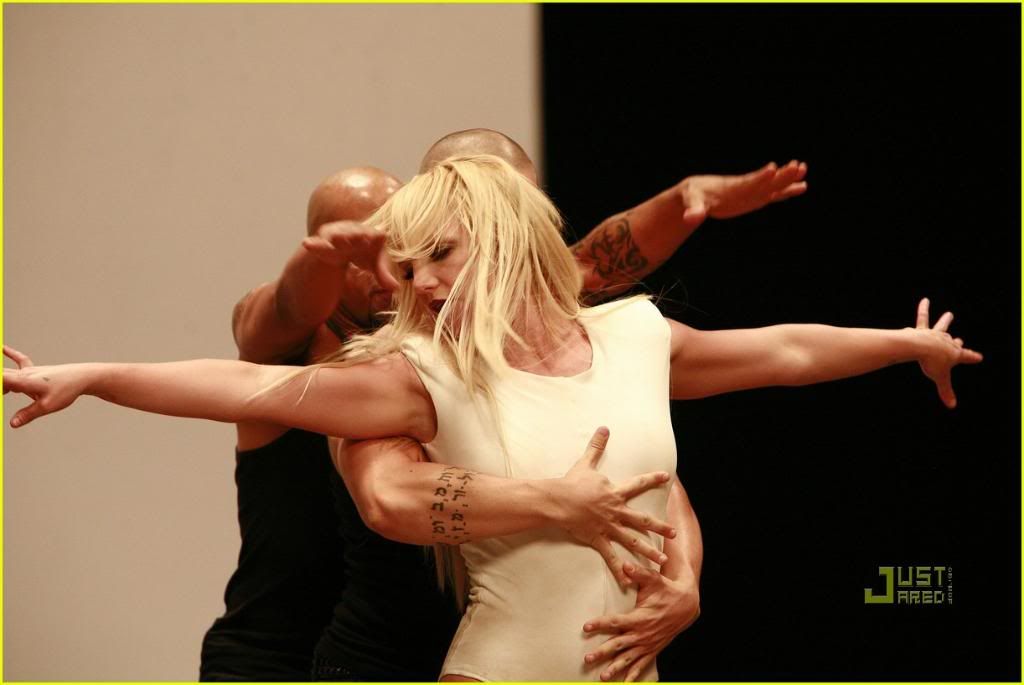 If
Britney
is happy to look like a fit Courtney Love circa 1998, then great, but she really needs to start making an effort - there is not even much to parody beyond her now trademark arm-raise/face-smirk, which originally featured in the British cut of the
Peice of Me
video.
Shakira
on the other thigh, recycles Madonna's sloppy-seconds with the male dancer Cloud (who I am now bored of after his shoulder-jigging on Miss Rowland's
When Love Takes Over
clip), with the best artistic choreography since Dannii Minogue collapsed at the end of
Douche Me Like That
. But why is she in the steam room with a bunch of Charlottes*?
*
You know, the epidose titled The Attack of The 5 Foot 10 Woman where Char feels insecure about de-robing in the steam room because of her thighs.