1.

Believe

–

Cher (UK #1, US #1, Ger #1)

Cher laps up Dannii's dregs and with a chorus more bloated than her daughter, shows Bono what he's been missing.



02. Diva - Dana International (UK #11, Ire #10, Spa #1)

A septic Hi-NRG infusion: theatrical and boasting a beautiful middle-8 that doesn't even bother to have lyrics – the sound of a tranny orgasm.
03. Celebrity Skin – Hole (UK#19, US #85)

A skidding guitar riff and Love's most consensually demonic melody to date.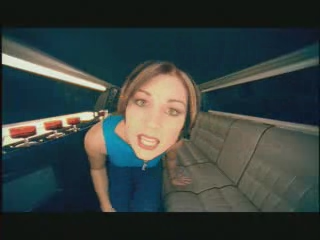 04. Eurodisco – Bis (UK #37)

Like an instruction book on how to create the next Rachel Stevens – 'give me the words I'll sing, but I can't feel a thing' triggers the blistering chorus.
05. Drinking In LA - Bran Van 3000 (UK #36 - re-release 1999 UK #3)

A seething elixir of guitar drama and heartbeat-monitoring keyboards, deadbeat rapping, cooing backing vocals washing ashore and that fat-chewing chorus.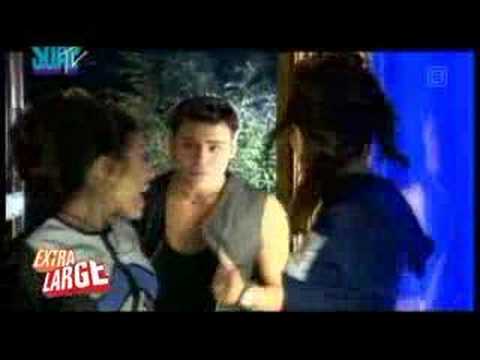 06. This Is How We Party - S.O.A.P (UK #36, Swe #1, Fra #8)

A defining moment for late 90s bubblegum pop, it scraped into the British charts and yet is more of a classic than anything Cristina Aguilera launched her career with.
07. Thank U - Alanis Morissette (UK #5, US #17, Can #1)

Judging by the video, we can see why she never thanked her bikini waxer – waxing intangible lyrics about 'dangling carots' and trembling every last syllable like it were an Oscar speech delivered from an asylum.
08. Perfect - Smashing Pumpkins (UK #24, US #54, NZ #18)

Corgan's tender delivery was a mesmerizing highlight, with overcome production, from the stark beauty of the Adore album, and he really suits just a little bit of stuble.
09. Disremembrance – Dannii (UK Club Chart #1, UK #21, Aus #53))

Plaintive Dannii sounded regal and stoic, complete with majestic strings and a pixilated rave that might have been Ladytron if they were called Flexifinger. A UK club chart number 1 you know!

10. I Want You To Want Me - Solid HarmoniE (UK #16, Net #4, Se #10)

For a lyrically passive song, these girls do a lot of emphatic gurning on the verses before giving way for the relinquishing bridge/choruses.
11. A Perfect Day Elise - PJ Harvey (UK #25, Fra #70, Aus #83)

Disquieting with a bassline that could bully a murder confession out of a climaxing nun.

12. Kiss The Rain - Billie Myers (UK #4, US #15)

The album version, complete with cool down cooing after the song's definitive yelp, is the superior experience, but the guitars rip you open and Billie's stalker narrative is both silly and utterly divine.
13. Santa Maria - DJ Milano ft. Samantha Fox (UK #32, Aut #1)

Ripping off the likes of Sash! And DJ Quicksilver instead of ripping off her bra shamelessly paid off for the busty dyke on the smoothest ride she's been on since her last girls night in: boozy currents heat up a blazing temperature whilst Fox paces herself with a sultry vocal as deep as her strap-on.
14. Ray of Light – Madonna (UK #2, US #5, Mexico #1)

1998's very own I Gotta Feeling.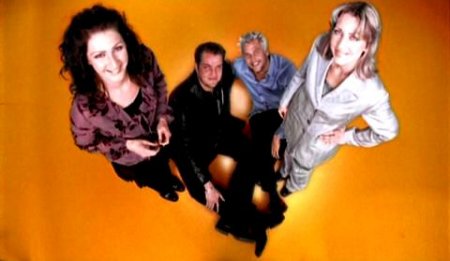 15. Life Is A Flower - Ace of Base (UK #5, Swe #5, Den #2)

The endearing verses paste together the band's biggest and best chorus since Dancing Queen.

16. Because We Want To - Billie Piper (UK#1, Ire #9, Swe #8)

Stage school brat pats herself on the back.

17. The Power of Goodbye – Madonna (UK #6, US #11, Ger #4)

Madonna's weepie vocals stir into William's orbit like ice into gin – freezing cold and slightly enducing.
18. Not If You Were The Last Junkie On Earth - Dandy Warhols (UK #13, Bel #20)

19. Dr. Jones - Aqua (UK #1, Aus #1, Nor #1)
20. Hideaway - De'Lacy (UK #28 - originally 1995 UK #9)

You've Got The Love Part 2.
21. Stand By You - S.O.A.P
Not actually a single, but it's a more engaging lesbian lovefest than anything by T.a.T.u.

22. Back In My Life - Alice Deejay (UK #4, Aus #19, Nor #1)

23. Good Morning Sunshine – Aqua (UK #18, Net #80, Ger #94)

Think Gina G's divinely false-promise ballad It Doesn't Mean Goodbye but with a disco pulse.
24. Everyday Should Be A Holiday - Dandy Warhols (UK #29)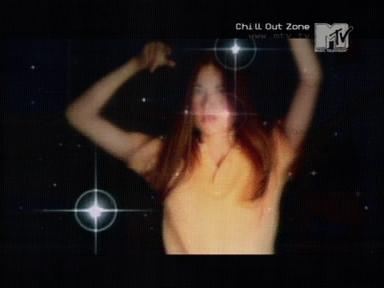 25. Kelly Watch The Stars – Air (UK #18)
Strangely uplifting, but All I Need would have tipped me over the edge - I was a pre-emo gay without the bad skin.

26. Stop - Spice Girls (UK #2, US #16, Ita #10)

Finger-waving doo wop pop from the girls: diaboliocal video and Ger's final and unofficial swansong with the troup.
27. Everything's Gonna Be Alright – Sweetbox (Global airplay chart #1 for 10 weeks)
No doubt.

28. Pure Morning - Placebo (UK #4, NZ #21, Aus #49)

The effect totally ripped off by I Predict A Riot fatso's Kaise Chefs.

29. Rasberry Swirl - Tori Amos (Can #20, Aus #57)

Margaret Atwood meets Studio 54.
30. Feel It - The Tamperer (UK #1, Ire #1, US Dance #4)

Whilst enjoying her fame, Maya was briefly friends with Madonna, presumably until Madonna read about this and got herself a new cleaner. Maya's fame-hungry class was best exercised on Top of The Pops where her remarkable dancing presumably climaxed in an orgy with the audience.

31. Travel To Romantis - Ace of Base (Ger #61, Swe #81)

32. I Want You Back - Mel 'G' (UK #1,

Without the stench of crab paste, Mel briefly functioned as a world-class solo-ist before going tits-up with Rodney Jerkins and an inability to sing. Second only to Vanilla is her 'neuuur, a d'oohnt wuuahnt yuuahr buuahk uuat uaal, hahahaha' break-down on the extended version.

33. With Me - Destiny's Child (UK #19, Can #3, Ire #20)

Jermain Dupri wrote this for them as a 'response' to Usher's You Make Me Wanna, with the girls' bitchiest lines and all the better were the sulky stares from Letoya and especially Letavia who were ditched in 3 singles time (Get On The Bus would be DCV1's crowning achievement FYI).
34. Rollercoaster - B*Witched (UK #1, Aus#1, US #67)

35. No No No (Part2) - Destiny's Child (UK #3, US #5, Ire #6)

Learning everything from En Vogue and Diana Ross, this was one classy launch not many other girl groups can boast.
36. Jackie's Strength - Tori Amos (US #54)

37. Viva Forever - Spice Girls (UK #1, Russia #1, Ger #4)

With backing vocals that are effectively Geri going 'aaaah' at the dentist, Baby's gorgeous solo deliveries gripped the gorgeous melody best, which says a lot coming from myself as I hate that 60s vibe biatch. 'I'll be waiting' just sounds like Mel B in the car park flashing her lights at other drivers until she finds something she fancies.

38. All That Matters – Louise (UK #11, Ire #33)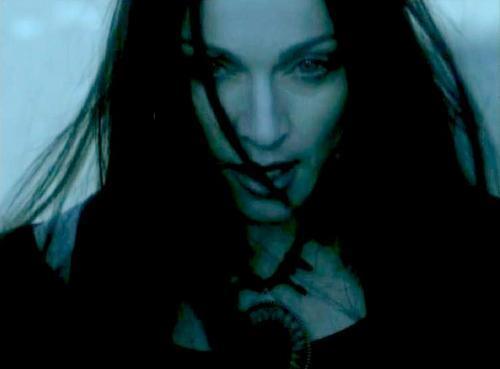 39. Frozen – Madonna (UK#1, US#2, Ger #2)

When Madonna almost challenged Mylene Farmer for 'artistry' – if only Madge had a Fuck Them All in her.

40. Heaven's What I Feel - Gloria Estefan (UK #17, US #27, Ger #85)

Gloria didn't have to 're-invent' herself as a dance diva – she's been one from the start, and looked all kinds of Gina G fabulous on the cover of the album.
41. Substitute For Love – Madonna (UK #10, Aus #16, Ger #39)

Madonna's absorbing balm-like ballad melts into one's imagination before the marble-scattering middle-8 wants a way out.
42. Ava Adore - Smashing Pumpkins (UK #11, US #42, Aus #19)

Corgan's repulsive snarl never sounded so arousing, and despite the 'you will always be my whore' bit it's rather epic.
43. I Think I'm Paranoid – Garbage (UK #9, Aus #57, Ger #98)

Shirley's most savage and brutal connection to a melody, second only to Only Happy When It Rains' deadpan exhilaration.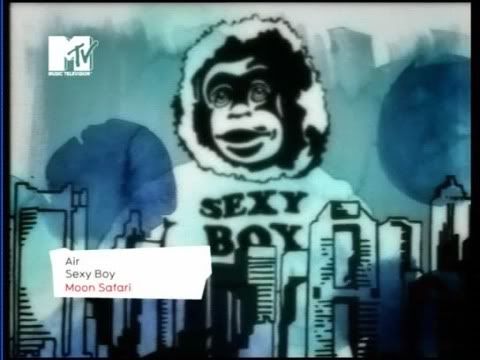 44. Sexy Boy – Air (UK #13

Those lusting synths make my cheeks blush picturing the character Nathan from Queer As Folk's horizon-gazing eyes as the TV show finally depicted a gay youth as an alpha male.
45. Spark - Tori Amos (UK #16, US #49, Can #25)

Bean-flicking torment, yet the spiraling middle-8 was reminiscent of Cornflake Girl and the gasping 'don't, don't really mean it' was hard not to be gripped by.

46. The End of The Line - The Honeyz (UK#5, Ire#7)
Unassuming, if a little shy, elegant girl-group balladry that is probably rather underrated.
47. I Will Be Your Girlfriend – Dubstar (UK #28)

48. Gala - Come Into My Life (UK#38, Ita#1, Fra #10)
Be sure to employ the rave-fuelled version and not the sleek guitar edit which fails to elevate Gala's rather defenceless vocal here – switching her key was interesting, but I prefer the flat tone of her previous hits as she sings the first part of each chorus. The video boasts her very finest macho sneering - the director must have had a killer rack.
49. The Power of Love – Corona
50. Stranded - Lutricia Mcneal (UK #3, Swe #6, Nor #4)

Her finest 1998 single – the rain-on-me comedy disco of Fly Away is the only song of hers I like better.