Whilst this blog falls down the wikio ratings just like the stuff running down the corned-beef thighs belonging to Karen Parry who suspiciously holds her head up high as she walks out of a toilet cubicle, it's time for dance-pop distraction and
Elin Lanto
has made the first move with her above decent
Love Made Me Do It
album, which has been released in her native Sweden this very week. Her debut British single,
Love Made Me Stupid
, will soon be unleashed through career-givers AATW records and God help her, but at least she has a new fan to feel frustrated when it tanks. Let's not not think about that just now.
1st non-buzz single
Love Made Me Stupid
sounds like an apology from its songwriters - I know the feeling, sometimes porn just turns my brain into a complete vegetable and I don't do anything all evening. I'm still not taken in fully by this one - it reeks of the session songwriters being given a brief '
Elin wants to do rock (but we'll still pay you as much)
'.
With the endorphin-invading Almighty remix,
Tickles
has more take off than Whitney hoovering crack and has usurped into my favourite track of 2010. I like the old fashioned notion of feeling '
tickled
' by something, although I must point out it's no excuse for guys with forests inside their boxers - I only hope she buys extra razors incase my concern proves just. Does she sing '
re-zip my life
'? That gorgeous damsel in distress middle-8 is just pure sex. I am so loyal to the Almighty tart-attack make-over that it will be at least hours before I will even think of going back to the stricter album version.
Ceremonial Heart tribute
Funeral
, with its piano keys scattering like ashes into water, radiates Hi-NRG vitriol Marc Almond would be proud of (although I don't think she's got the stomach for a proper tribute, and neither did he as the story goes). Singing loud and proud, her hairsprayed headache or heartache depending on your stance on dance resolves to do just that '
on
' someone's funeral - the music is joyfully melancholic, and I appreciate the determination to steal someone's thunder at their own funeral when they can't exactly stop you. I can even see myself doing kareoke at more that a few services in a few decades, gladly. The singer's damaged for effect vocals dissolve like an aspirin into the solvent elixar of pounding 80s shoulder-pad style electronica.
Her throaty perfume makes
Give It All Up
a musk have. The streaky synths are glistening perfection, I can almost imagine Elin singing this into a window pain with pelting rain outside cleansing the agony of '
giving up her fame
' for a gorgeous internet lover. Her rich and expressive delivery comes at an expense, tattooing the song with cautionary fibres and a stoic conviction betrayed by the dissonant dissaray of the backing track. The unresolved musical juxtoposition clashing with her tear-smearing lyrics is a key characteristic to all the songs on this impressive starter-kit of an album (well it is not like I have any violent impulse to dish out for her debut).
Stubborn turtle-head ballad dross
Alien
wants to impress me - the synths have a shimmery treacle and verse two drumbs. Damn, I could not even manage two sentences before having a complete U-turn - it is not bad, there I cracked almost as much as her vocal (seriously, have her balls just dropped or something?). Wailing until it fades, it has classic ballad-for-the-gays symptoms, but she's kind of winging it here and overlooking such brief abandonment it's a classic soggy tampon number.
Synth-glam cougar stomper
Toy Boy
demonstrates adequately that decent songs can
still
borrow from Richard X's
Some Girls
- it is more blatant than Kelly Llorenna's tell-tale cleansing wipes, but less fun to discover. Artless rip-off fun (and that's not actually an insult). I would imagine that in order to experience the best this song has to offer, one would need to be a drag queen wearing knee high boots, lip-synching for their life on
RuPaul's Drag Race
. Mirror-smashing bravado and winking lyrical sass, chugging guitars, phlegm-readying vocals and a spurting electronic pulse all collide into an epileptic frenzy. With the singer's visceral throat-cut confrontation, it actually wipes the floor with Rachel Stevens even if the song itself isn't as strong architecturally.
Looking one's ears straight in the eye, the theatrical
Hater
has a sizzling electronic current that won't go a miss on anyone's angst-ridden dance-pop iPod playlist. Lanto's throaty rasp is on ravishing form whether it's affected or not. Some spoken-word Swenglish is peppered when the music pauses that is almost as cute as Linda Sundblad's shrugging off being a suicide girl. Basically any song called 'hater' was never going to be that shit, and this doesn't betray this prejudice. Clearly anticipating excitement from name alone, it builds into a minor breakthrough for identifying jealous '
energy suckers
' we all need to scrape off our shoes better late than never. She is holding firm to personal truths and ensuring her dancefloor grandeur stays intact, and I admire her for it. Some people just are not worth the grief.
The trash-can rummage of
Good Stuff
sounds like Kesha covering Neon Nights album tracks. Unlike most Dannii Minogue fans, I have never been much of a fan for those cuts to begin with, but on this I'll be scavenging for more for long to come. Unlike
Blah Blah
, she has the perfect fickle tone that surpasses the noise without making one want to slap her. And I swear I thought she sang '
it can be your faggot gay dance / you want to use me for a fuckwhat
'. That would make my year if she did, although she would actually be a homophobe and Donna Summer is so far the only dance artist who has ever been brave enough to ever try that.
Another neurotic limitation ballad
I Can Do It (Watch Me Now)
, another disappointment. Second sentence and I still hate it, so that is proof enough. What she does succeed in is convincing me to forget this ever happened.
The dancefloor-thriving
Discotheque
boasts the most whip-smart, cracking instrumental middle-8s of all time - a complete homerun. The verses are reminiscent of Dead or Alive, but the skyward chorus is slazenger on too many e's. An outstanding single with a teriffic video, the song was forever delayed on the release schedule until it was eventually aborted. The fact that such a rush merely mingles as a digital bonus track is slightly offputting, but it fits in with the discordant nature running through the whole record.
It's in good company: electro-flurry buzz-single
Speak N' Spell
, the vivacious auto-tune squeeze
My Favourite Pair of Jeans
and the salivating Melodifestivalen entry
Dr Doctor
all hold the same grief-full belief as arguments for Elin's status as a grade-A rock-sounding-pop/dance-not-rock artist.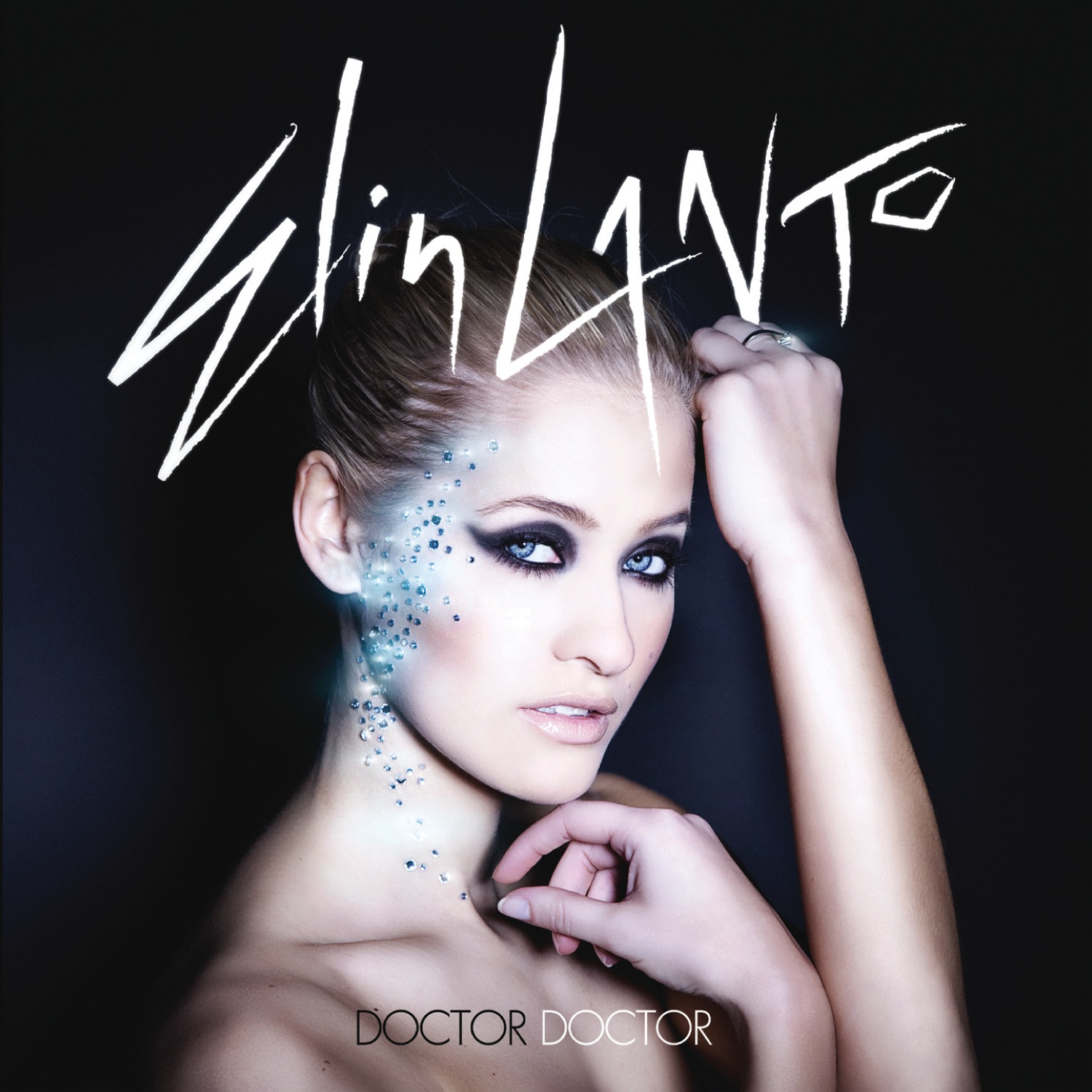 All in all, on Love Made Me Do It, Elin really puts out. Only the personal protest ballads wear thin. The girlie energy implied on tracks such as
Tickles
,
Toy Boy
and
Hater
set her apart, whilst doing the same for my legs if I find myself at the right gay bar at the right time, where her not-oversold strength is the vigour and sheer activity conveyed as opposed to emulating sizeable potent emotions. Bruised-and-rouged torch song
Give It All Up
is the atypical exception. The other ballads lack the same temptation and leave me feeling misused is all - if you want to do straight rock then don't fuck me about, I'll go there gladly (unless your name is Mel C) but am not a disciple of divas who long to ditch the genre that buys their Gucci and means nothing more to them (I don't think Lanto is one of those ungrateful cows anyway). Nevertheless, the immensely lubricated production pervasively drools over the songs, which are crafted with sharp guitar incisions perfectly employed to flex extra life into them, and laminated with a pouty gloss that has long been the staple of camp-identified dance-pop. The key tracks containing noticeable inflamations of excitement are legendary on first listen alone, but don't take my word for it though... With a song that deserves to become a summer smash all over Europe (the insistent
Tickles
) and an economical rock-tinge that only backfires on two ballads, I really hope she gets a decent shelf life.