No, Heather Mills hasn't got an album coming out, neither has Jo Whiley and Madonna hasn't looked that old in years. No, it's simply the new look
Kelly Llorenna
, which is just as well as that's where she shoplifts her clothes from. With a voice deeper than most wells, K-Lo has teamed up with the guys from Infinity Within to purge her lungs out on a proper new album with some eccentric collaborators including some guys who have worked with late 90s nu-metal act Korn, which will be a first for our girl Kelly who is more used to the ones she has on her ankles.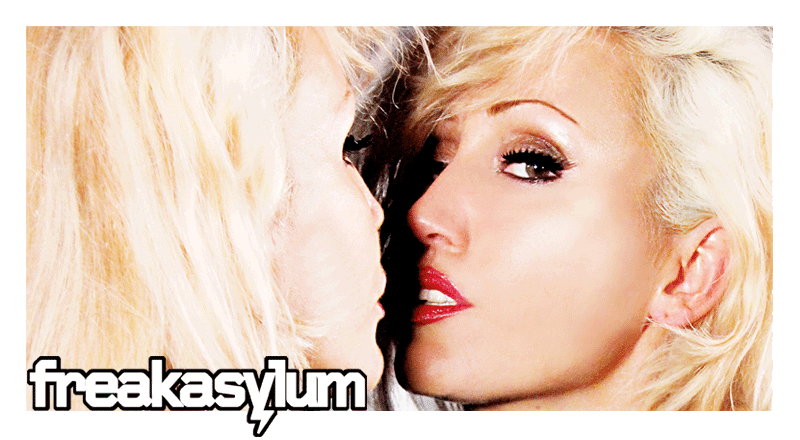 Sounding very much like The Veronics's
Untouched
(unlike her pics), I am just relieved the old golden bird has finally flown from her Clubland Flip N' Fill sound. I wonder if new song
That's What I Hate About You
is a thinly spray-tanned dig at obese N-Trance twat Peter O'Toole (remember he called her '
an old slag
' on the official AATW messageboard?). Not surprisingly her Myspace reveals the obvious, '
Toby Gad of Beyonce/Veronica's fame has written 'You Better Leave
' for the the album'. And surprisingly, '
the Legendary Bassist Peter Hook of New Order and Joy Division has co written and played bass on 2 songs for the new album with Freak Asylum
.' Holy shit, a might-not-be-shit shocker.
Kelly can now be found on popjustice trolling her own thread and addressing readers as 'Freaks' (as in her own 'monsters') - I am only disappointed that she didn't spell it with a 'z' as she is obviously not the speller I thought she wasn't.