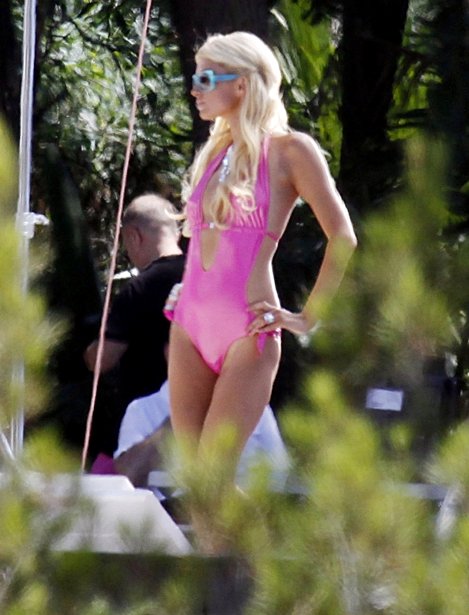 The news of
Paris Hilton
's return to the music industry has once again been met with mixed responces from internet gays without a clue, but I for one cannot wait. Her previous singles,
Stars Are Blind
and
Nothing In This World
, were confident outings for someone with talent thinner than their original hair, not to mention the respective mixes, or even her glossy album tracks such as
Heartbeat
and
Screwed
. Paris has been promising that her new album was inspired by Kylie Minogue's '
sound
', which of course means it was inspired by Dannii Minogue since we all know who rips off who in that family. A video - for the first single - has already started production in Ibiza of all places (looks like Sophie Ellis-Bextor has some competition, then) and I can only hope that this package is loaded with remixes creaming all over her in the way she is accustomed to.